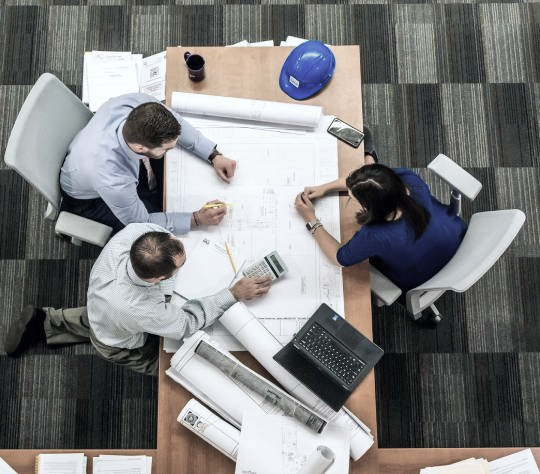 Retain World-Class Talent in Your Construction Team
Figuring out world-class talent seems a challenging task in construction work. Construction companies always remain confused where to look for experienced and trained professionals to handle their work. Hornberger Management Holdings, Inc. In addition, as construction recruiters (construction management recruiter or construction headhunter), we find is a reputed construction executive search firm that helps you to find real talent in the crowd. We help you meet professionals that know in and out of the entire building process from design, procurement, safety practices, and project management. We strive to make your business to be successful and grow in the throng. We have a knack for finding a professional construction team that fits your hiring needs and expectations.
We take pride in supporting construction recruiting firm to find executives from diverse portfolios. We strive to find the right fit for your construction team and ensure success and growth for your firm. Our professionals have a deep understanding of construction work and you can rely on them to attract brilliant staff with vast knowledge about construction. We also help companies to hire young and talented people that can be a part of your innovative work. We have been working with the construction search firm for over the last two decades. We have also conducted seminars and conferences to help you find experienced construction to meet your construction needs. We arrange a wide list of construction specialists to choose top employees for your firm.
Construction Recruiters and Executive Search Firm
Our services are mainly focused on the construction industry. We help you hire construction managers, general contractors, design-build firms, and engineering contractors. Our team is dedicated to helping you find construction professionals with desired qualities.
We serve the specific construction markets including:
Commercial and corporate offices with high-rise, mid-rise, and low-rise buildings
Shopping centers, strip malls, and other retail buildings
Residential buildings such as apartments, condominiums, student housing, home building, senior living, and multifamily
Healthcare industries from medical offices to hospitals
Educational sectors from schools, colleges, universities, and everything
Sports and entertainment related-constructions like theme parks, stadiums, cultural, and performing arts.
Prisons, jails, courthouses, and all justice and correctional facilities
Paving roads, highways, bridges, aviation, rail and everything in the transportation industry
Industrial facilities such as chemical, petroleum, power, water, sewer plants, and pharmaceutical
Churches, worship centers, and all religious buildings
Laboratories, data centers, scientific, clean rooms, and all light industrial buildings
Serving government sectors from federal and state to military and municipal
Luxury resorts, hotels, gaming, and entire hospitality construction
We are providing ultimate services to meet your construction executive search needs to determine success and growth for your business. Connect with our hiring specialists and employ talented construction executives.